It's been another enjoyable year as docent at Taliesin.
When I'm not giving Hillside tours, I love to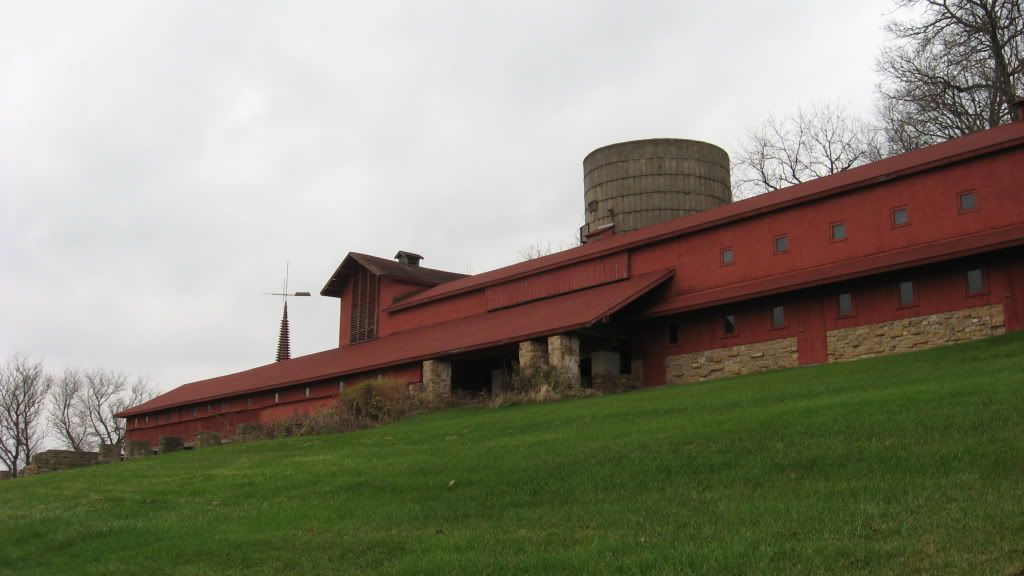 listen, observe, and tag along. I recommend these new tours:
The Landscape Tour winds around the estate, with a good long look at Midway Barn. Farming at Taliesin has a storied history, and the red buildings hugging the middle hill are picturesque, clever, and quite decrepit. There are several majestic oaks, and I hugged one that may be 300 years old.
A leisurely pace was set by Sidney Robinson on the Exploring Taliesin Tour. As Frank Lloyd Wright scholar and architect, Sidney showed us how to see Taliesin through his eyes. As we sat in the fabled tea circle, we were challenged to put our observations into words. This tour is about sharing ideas. I left feeling invigorated.
The Preservation Tour led us down dank stone steps into the bowels of Taliesin. The basement under the grand living room will one day be rooms for special guests and students as they were in Wright's time, but with more headroom and in-floor radiant heat. The crew often must work at the pace of an archaeological dig, hauling dirt out by the bucketful and shoring up rotting beams with new engineered material while preserving it's story. Fascinating for anyone in construction.
I haven't yet been on the Loving Frank Tour, but hope to soon. In rereading the book, my courisity is piqued to learn about Ellen Kay and the early feminist movement that was so much a part of Mamah Borthwick's life direction. Just out is Ron McCrea's Building Taliesin: Frank Lloyd Wright's Home of Love & Loss, with previously unpublished photos of Mamah's home.